Rome, Open City
Rome, Open City #2
Rome, City Open #3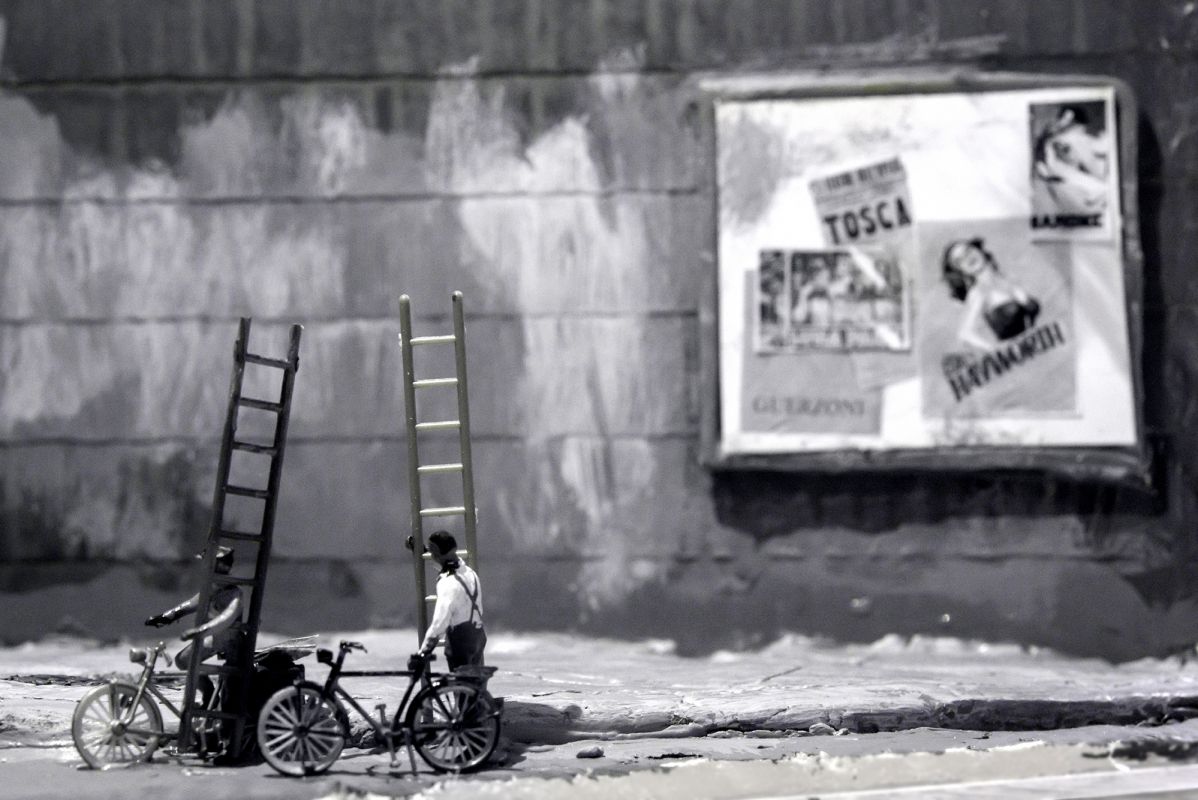 Bicycle Thieves
Bicycle Thieves #2
Backstage in small scale
A tribute to Italian neorealist cinema, Bicycle Thieves and Rome, Open City. The technique is always there
itself, models to reconstruct a landscape, a scene, a narrative moment. But in this case, though
being the color photograph, the reconstruction is in black and white. Greyscale scenographies that respect
a chromatic model, a collective memory, a cinema of social reconstruction.